DIRECTIONS
Main Street, Central Avenue, Love Street, and Avenue A will be closed starting Thursday, June 15th, at 7:00pm. If you are a vendor or cooker, please check your email for parking instructions. Public parking at the Lea County Judicial Complex will be open to all attendees. Parking is free but limited.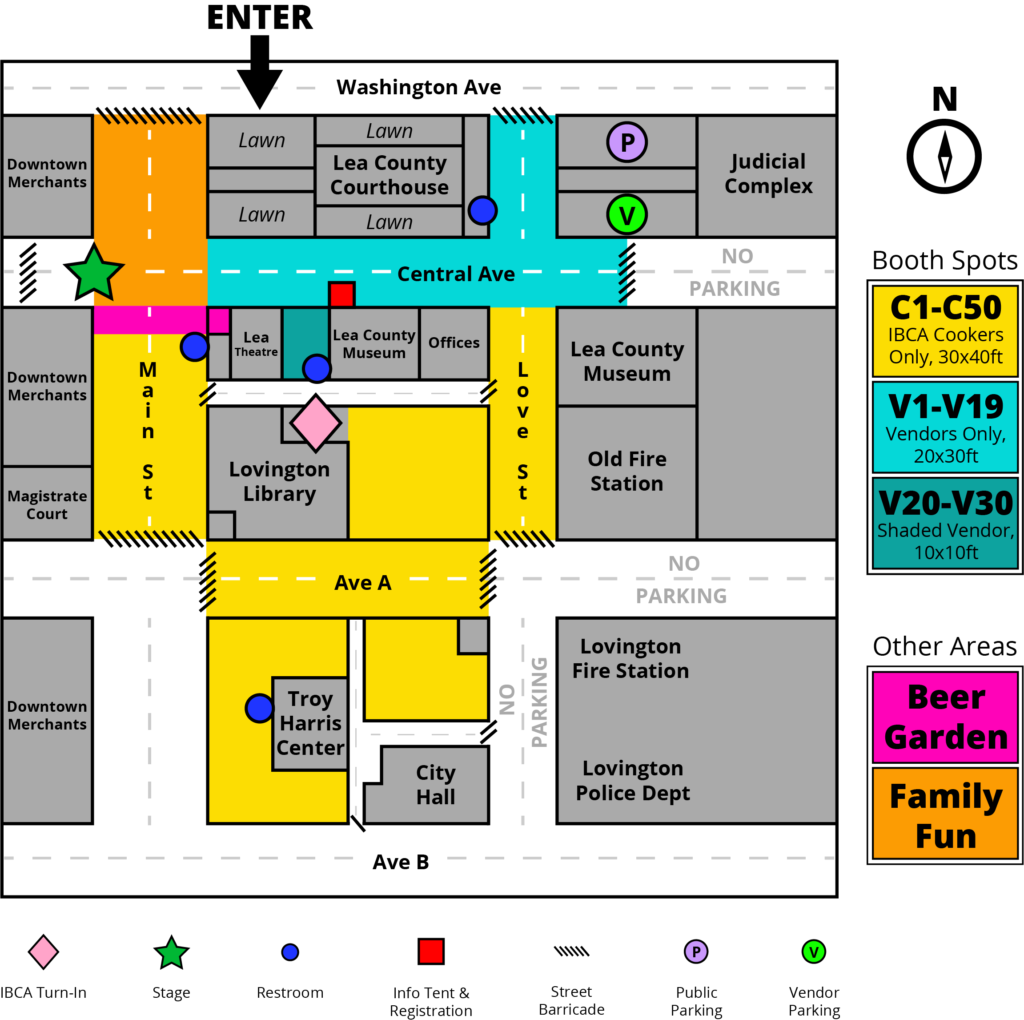 ---
PARKING
Attendees and visitors should enter through Washington Ave. Free parking is available at the Lea County Judicial Complex, marked on the above map with the following icons:
Parking is prohibited on East Central, East Ave A, and South Love Street. Please be mindful of orange cones, barrels, and barricades. Parking in restricted areas will get you towed.
FESTIVAL AREAS
VENDORS
BEER GARDEN
IBCA COOKERS